"I have to crack this guy. I mean this is Defcon 5, and I have to do something truly appalling. It's not funny." *
This infamous one-liner comes from the 2003 hit Rom-Com, How to Lose a Guy in 10 Days. Starring Kate Hudson and Mr. "Alright Alright Alright" himself, Matthew McConaughey, the flick delivered witty humor and introduced us to the unforgettable love fern (still totes emosh). The film's central theme – do everything possible to annoy and repel another individual – got us thinking…
What about all the ways employers sabotage their own recruitment process? A poor candidate experience can negatively impact company revenue, reputation, retention rate, and competitive presence in the marketplace. Unless your goal is to lose high-quality talent, it's important to have a well-crafted recruitment marketing strategy in place to ensure your capturing candidate interest.
So, what happens when your organization has attractive benefits, perks, and openings, but you can't seem to capture skilled applicants? Sure, you're receiving resumes, but they all lack the experience and skill sets you're looking for. What gives? Where are all the candidates hiding?
If you advertise on job boards and social media channels, surely a lot of people must have seen your open position posts by now. However, somehow along the way, they dropped out of the race for your job. Why? Here are 7 ways employers are losing out on quality candidates.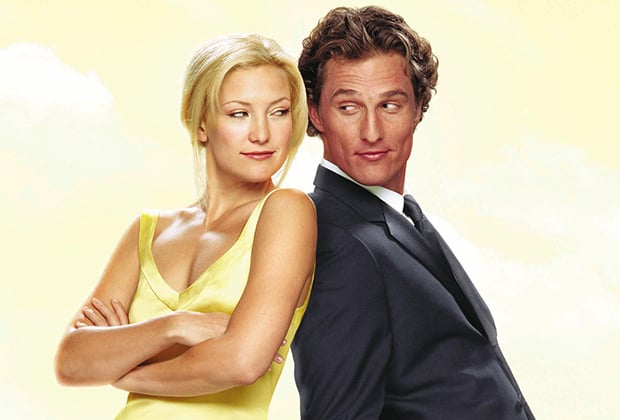 1. Ick. What's With The Unattractive Job Ad?
Can we speak candidly for a moment? In today's world, people have incredibly short attention spans. If the ads you're posting on job boards or social media lack personality and aren't quick and catchy, you'll wind up losing valuable candidates right out of the gate. To stand out, your posts should include eye-catching imagery, a punchy headline that pulls readers in, and an opening sentence that gives a compelling answer to: "Why should I apply for this role?"
2. Your Career Site Isn't Mobile Friendly
Tsk Tsk. With a majority of society living on their smartphones, you need a mobile-friendly career site if you want your business to grow and thrive. Otherwise, you're missing out on more than half of potential applicants. That's not just lost revenue you're facing, you're basically hand-feeding top talent to your competitors. To truly optimize your recruitment ROI, you need to implement a mobile-friendly career site, application process, and capture form - meaning candidates can easily connect their LinkedIn or Facebook profiles to apply.
3. That's a LONG List of Demands Your Royal Highness
Do you really want to sound like an A-list celebrity who insists on someone removing all the yellow M&M's from their candy bowl? In all seriousness, this is one of the most common mistakes employers make. There are numerous job ads out there that are pretty much just a list of demands covering the skills and qualities a candidate must have. Some job postings require so many skillsets that you wonder who the heck they're describing. Who has ALL those skills?
Tons of perfectly qualified candidates are going to look at that 100-page list of requirements, see a gap, and move on out of fear of rejection and not wanting to waste the employer's time. We want to be clear: you should definitely list out skills relevant to the job. However, make sure you're setting realistic expectations and not chasing away incredible talent.
4. You Forgot About the "WHY"
Many companies focus their job ads on the role, responsibilities, and criteria they're looking for in an ideal candidate. What they forget to talk about, however, is why the position is attractive or interesting. Why should a candidate work for you? What can you offer them that your competitors can't? Sell them on the opportunity!
5. Oops. You Also Forgot About the "Who"
The "who" in this situation refers to different groups of people - like clients, management, or a particular team within your company. Candidates want to know what your internal culture is like and what types of individuals they'll be working with. Similarly, what types of clients will they be working with? How will their work contribute to the larger picture (i.e. company goals)? For a vast majority of high-quality candidates, this type of information can make or break their interest in your company.
6. You Have a Bad Rating on Google or Glassdoor
Today's candidates always hit the internet and research a potential employer before applying. Bad ratings can have a negative impact on the number of applications you receive. That's why it's important to have a strong employer brand and online footprint. If your online reputation is a disaster, you will certainly feel the effects of it. So, what do you do if you want to fix your negative Glassdoor reviews? Here's a 5-step approach you can start using immediately.
7. Your Application Process is One Big Headache
Your goal should be to create a positive candidate experience right from the start - and that all begins with your job application process. If you have a long, repetitive, or confusing job application, you will notice a high drop-off rate of those who chose not to complete the process. HR thought leader Dr. John Sullivan says, "The cost of candidate withdrawal is real; the lost investment is a drain on team resources." Furthermore, at Fortune 500 firms, a whopping nine out of ten candidates wind up losing interest due to a frustrating application process. In order to circumvent this issue and convert more candidates, talent acquisition teams should make it as simple as possible for potential hires to apply - especially from a mobile device.
8. Retargeting Campaigns
Every time a candidate lands on your career page or is redirected to your website, you have the opportunity to capture their data and leverage it via retargeting campaigns. By doing so, you'll effectively build exposure and gain visibility on popular channels like Google Display and social media. Pro Tip: Always have the proper tracking in place to obtain important metrics, such as where a bulk of your traffic is coming from. This will allow you to optimize your reach by allocating spend to the sources that are producing the most success.
9. Company Values, Culture & Content – "You're Too Boooring"
Personality is key – just like having a clear understanding and vision of what your company stands for. In order to attract candidates, you need to demonstrate authenticity and clearly articulate your company values. Be human. This isn't a Miss America Beauty Pagent. You aren't required to promote "world peace." However, you do need to demonstrate what your business cares about and the actions you're taking to realize those goals. Have some fun. Show the faces of your employees – their interests and hobbies – and what the culture is truly like internally.
10. Avoid Being Too"Pushy"
Can we be honest for a second? All of the above tips will be effective IF, and only IF, you select your key points carefully. Being too "needy" or coming off as desperate is going to completely turn candidates off. You also want to protect your brand's reputation. If you come on too strong today, you may lose the opportunity to recruit a particular individual for a position that opens up in the future.